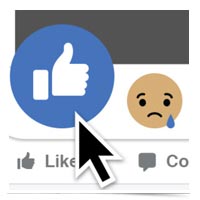 Facebook ads are a powerful way to generate leads, find prospective buyers and sellers, and optimize your marketing spend. There are lots of tips out there on how to maximize your ROI and craft ads.
But recently Pro Publica reported that Facebook's ad targeting system may violate the Fair Housing Act of 1968. From the piece "Facebook Lets Advertisers Exclude Users by Race":
"The ubiquitous social network not only allows advertisers to target users by their interests or background, it also gives advertisers the ability to exclude specific groups it calls "Ethnic Affinities." Ads that exclude people based on race, gender and other sensitive factors are prohibited by federal law in housing and employment."
Facebook disagrees. According to an article in Engadget:
"Facebook defended the practice, telling USA Today that "multicultural marketing is a common practice in the ad industry and helps brands reach audiences with more relevant advertising." However, it added that "we've heard from groups and policy makers who are concerned about some of the ways our targeting tools could be used by advertisers. We are listening and working to better understand these concerns."
If you use (or are considering) Facebook's sophisticated ad targeting, you may want to keep this issue front and center in your mind. Be prudent how you use the targeting, and be aware that there's a debate going on right now about the legality of the platform's features.