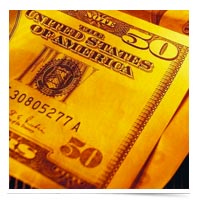 Never assume your sellers know what goes into pricing.
When it comes to pricing their home, sellers have three things in mind:
What they paid for it.
What they owe on it.
What they think they should get for it.
As you know, winning a listing and successfully selling a home depends heavily on pricing. However, the disconnect between the three things sellers have in mind and the reality of the situation can be a sticky conversation to negotiate.
When your assessment of a home's market value and the seller's differ widely, it's absolutely crucial that you communicate the rationale behind your pricing model.
Don't take your seller's unfamiliarity with the subject for granted; they simply may not know all of the factors you've considered.
Explain, in detail, how each of the following contributed to your assessment:
The use of comps.
Recent changes in supply & demand which would influence those comps.
The seller's urgency / timeline to sell. (Must relocate? Before school year?)
Pricing reductions on homes in MLS. Show the story of overpriced listing; reductions, time on market, etc.
Home condition.
If a seller approaches you with another agent's wildly inflated price, ask the seller if they were able to square that price with any of the supporting material from the above list.
Even if you are on the same page as your seller regarding price, it pays to articulate your process as a professional. It builds confidence with your seller, helps reduce conflict, and manages expectations.