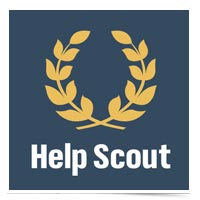 If you've ever contacted a help desk for support, you know the experience feels decidedly… inhuman. You get a support "ticket" and "a representative" will "respond to your needs shortly." It's a lot like dealing with a phone tree. All you really want is a little human help, right?
But there's a reason why help desks exist: They actually can streamline and track help requests. By smoothing and automating the process, your problem doesn't slip between the cracks or need to be explained again and again to new representatives. (At least that's the theory.)
HelpScout.net offers a powerful help desk tool which adds a personal touch to service. It allows multiple people to manage a single support "channel" (such as an [email protected] or [email protected] email address) and scales for volume just like a regular help desk. However, that's where the similarities end. Unlike traditional help desks, HelpScout does the following:
Messages look like a normal email, not a help desk ticket
To the customer, there's no such thing as a ticket number, case number or issue
Each message has a personalized signature from the agent
Help Scout is completely invisible to the customer (with any white label plan)
So what does this have to do with real estate? Well, for teams who have admins or assistants managing email messages, HelpScout could be a truly valuable asset. If you currently have people sharing an email address or screening web leads for you, HelpScout can not only provide superior support for that, but also allow you visibility into the process.
Anyone who uses email to manage help or service inquiries should at least give it the once over. We love it and use it at Oakley Signs & Graphics!
Visit Help Scout online:
https://www.helpscout.net/why-help-scout/