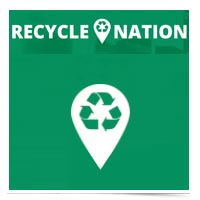 Two of the main reasons reusable or recyclable materials end up in landfills all over the U.S. is because consumers don't realize the full range of materials which can be recycled, and they don't know where to bring their materials.
Recycle Nation is a website which not only provides a helpful list of what you might be looking to recycle, but it also allows you to search for recycling solutions by zip code for the materials you choose.
Recycle Nation also provides informative and surprising articles about topics related to recycling, environmentalism, and conservation.
Try Recycle Nation yourself here:
http://recyclenation.com/