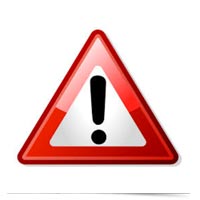 In case you weren't able to attend the REALTORS® Conference & Expo in Orlando, FL, you might want to check out this quick article on "4 Tech Habits Putting Your Business at Risk." As the article points out, you are responsible for the security of your clients' information, and there are simple ways you can enhance your security and protection.
The article covers four major topics:
Using Free Wi-Fi
Using the Same Password for Multiple Sites
Using Freebie Antivirus Software
Not Backing Up Your Data
In each section, the article provides practical, actionable advice for changing your habits and patching security holes. It also touches on the topic of "ransomeware," which is malware which blocks access to your computer unless you pay an anonymous party to "unlock" your data and give it back to you.
Don't be scared: Be smart! Tune up your tech habits for 2017:
http://realtormag.realtor.org/daily-news/2016/11/09/4-tech-habits-putting-your-business-risk