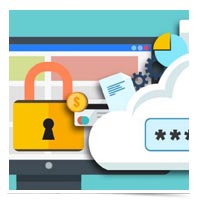 If you're the type who uses simple passwords or uses one complicated password for multiple websites, you're at higher risk of getting hacked. If you keep your passwords written down on Post-It notes around your computer… well, you get what you deserve.
These days there are a host of password managers out there, but which one has the features you'll actually use? In this comparison from PC Magazine you can compare the top password managers of 2016 at a glance:
http://www.pcmag.com/article2/0,2817,2407168,00.asp
One of the best features of using a password manager is synchronizing your passwords across devices. If you've ever used a weak password so it's easier to enter on your smartphone keyboard, using a password manager will help you solve that challenge.
LastPass 4.0 and Dashlane 4 are two of the top picks here, but there are several others worth considering, especially if you have a tight budget. Each manager listed has a dedicated independent review as well.