"Whatever good things we build end up building us."
-
Jim Rohn
, (Sept. 17, 1930 – Dec. 5, 2009), American entrepreneur, author and motivational speaker.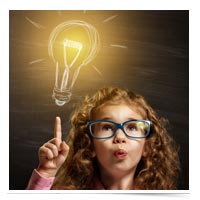 One of the pleasures of producing Tuesday Tactics each week is working with researchers, writers, editors, and designers who all help to make the newsletter come together. Many of these folks — as well as many of our other Oakley Signs & Graphics team members — have creative lives beyond work. Some write novels, some paint and illustrate, and some apply their free time to the art of making something which provides them intellectual and aesthetic pleasure.
Being a builder in the world means creating something which brings value to an audience. It means applying a lifetime of skill, discernment, and empathy. While your path in this world may be to serve others in real estate, or focus on improving the lives of your neighbors and their neighborhoods, for others the greatest joy lies in conjuring something from the mind or the heart in the hopes it is received, understood, and valued by an audience.
The newsletter is and always will remain free to readers with no strings attached. Yes, Tuesday Tactics is created and sponsored by Oakley Signs & Graphics in the hopes that we help you, week after week, find something which will tangibly improve your day or contribute to your business. In turn, we like to think that when you need signs, you'll consider us among your many choices.
However, if you love the newsletter and feel it brings value to your business, we'd like to provide an opportunity for you to give back to the creators who make it possible. You may not need signs, but you may want to say "thanks" to the crew here who contributes each week.
We call it our Tuesday Tactics "Official Supporter" sponsorship. It's very simple (and again, completely optional!):
If you feel Tuesday Tactics delivers at least 23-cents of value per week to you and your business, you may volunteer to contribute a $12 annual sponsorship, designed to provide a modest bonus to our crew.
When you do, you'll be added to our Loyal Supporters page on Tuesday Tactics website. Additionally, the week following your sponsorship, we'll thank you in the newsletter with your name, company name, and a link you supply to your website.
Please know we are very grateful for the opportunity to appear in your inbox each week, and understand how valuable your time and attention is. The newsletter is here to stay and will remain absolutely free. But if you'd like to give a boost to the builders behind the scenes, we welcome your support.
Thanks again for reading, and I hope you enjoy this week's newsletter.