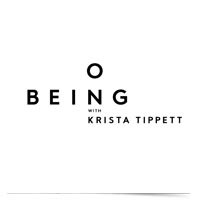 If you've ever found yourself mindlessly listening to the news of the world, lamenting politics, violence, and a steady diet of anxiety, it may be time for you to add a little emotional and spiritual nutrition back into your media diet.
To that end, we'd like to introduce you to "On Being," a podcast hosted by Krista Tippett. From the show's website:
"On Being is a social enterprise with a radio show at its heart. On Being opens up the animating questions at the center of human life: What does it mean to be human, and how do we want to live? We explore these questions in their richness and complexity in 21st-century lives and endeavors. We pursue wisdom and moral imagination as much as knowledge; we esteem nuance and poetry as much as fact."
These hour-long podcasts are a perfect way to displace the meaningless news of the world with meaningful discussions. They're ideal for the gym or a long commute. All of the shows are free and available from download on the website.
A few excellent recent episodes include:
Examine your life with conversations "On Being":